Anticipate, prepare and respond to crises – Invest Now in Resilient Occupational Safety and Health Systems
When the global news on the COVID – 19 pandemic hit, many did not realize the intensity and how big of an impact it would be to our daily lives at home, in workplaces and to businesses at large. It seemed like a It seemed like a mirage, which dissolved into reality when the first case was reported in Kenya.
Do you remember the panic on hearing the news of first COVID patient? The uncertainty and doubt that it was even real? The feeling of unpreparedness? The question that lingered was what that meant for us and our businesses, country, families etc.? I remember waiting anxiously for the daily announcements on the new confirmed cases both locally and globally. Truth is the pandemic came with unexpected changes to the workplace, business environment and their employees which we were all not prepared for.
One year later, COVID-19 is still a threat and companies are mapping out strategies as a response to this crisis. Salary cuts and retrenchments have also become the new norm.
It is a duty to all employers to ensure they provide safe working environment for their employees. This can be attained through adopting various practices in the organization that promote the knowledge and practice of safety at work.
How can companies support their employees with the Pandemic
The coronavirus pandemic has upended life as we know it. The lack of physical contact with our friends and loved ones, loss of employment, pay cuts, and the death of loved ones have heightened stress for millions of people across the world. Below are 3 tips on how companies can promote healthy workplaces by helping their employees manage the stress:
1. Open Communication Channels
Companies, employers and management should create an open channel of conversation. They should be open with their employees on the changes being experienced at work, future of their employment and the decisions and changes being made to accommodate the COVID guidelines.
for employees working from home, management should ensure the tasks provided and deadlines are clear and reasonable to avoid burn out and heightened stress levels/ This will increase productivity of the employee as they adjust to the 'new normal.'
2. Offer Mental Health Support
The pandemic has brought about heightened stress levels among employees. This has intern impacted on their productivity because they are unable to adapt and cope with the ever changing business Environment.
Employers however can offer support services such as counselling sessions to their employees. They can also increase the employee engagement to be able to identify the common stresses of their employees and design stress management processes.
3. Provide a suitable work condition
Companies should provide their staff with an environment that adapts to the changes such as social distancing in the office sitting spaces. They should also ensure that their staff are working in spaces that they feel comfortable, safe and protected which intern impacts on their productivity while at work.
Other workplace safety tips for daily operations
How can we incorporate a culture of safety at your workplace in your day to day activities? Below are 6 tips that can improve your heath and safety culture:
1. Training our Employees on health and safety practices
Safe practices are a collaborative effort by all involved persons in a company. For all stakeholders to integrate a culture of promoting safety at work, they have to be knowledgeable on fundamentals of health and safety at work.
Training can be done in scenarios where there is a new staff, change in departments, new technologies or new operation machines. Reminder and refresher trainings are also crucial in implementing safe work practices. For instance, once COVID 19 hit, workplaces had to implement COVID guidelines such as wearing masks, sanitizing and social distancing. It needed constant reminder for this changes to be implementing. Employers should therefore invest time into training their staff regularly on health and safety practices at work
2. Create a health & safety work plan
All employers should assess the risks that could be associated in the workplace. With this, you can be able to develop a mitigation strategy and policies that would help reduce and mitigate this risks. These risk mitigation strategies should also be communicated to the staff so that they are aware of the policies in place to promote safe work environments
3. Regular workplace inspection
Carrying out regular work place inspection on the premises, machines and Personal Protective Equipment's (PPE) to ensure they are safe to use. This will also help identify the hazards that need to be addressed and ensure correct mitigation measures are put in place.
4. Incident Investigating & reporting
This is a critical step in ensuring safety culture is implemented in your workplace. Any incident should be reported, properly documented and investigated even if an accident or fatality did not occur. Incident reporting will help in identifying ways in which they can be avoided in future.
5. Have the right Protective Equipment's (PPE) for the job
PPEs reduce the exposure to hazards. Protective equipment's will depend on the type of work . PPEs can be classified into: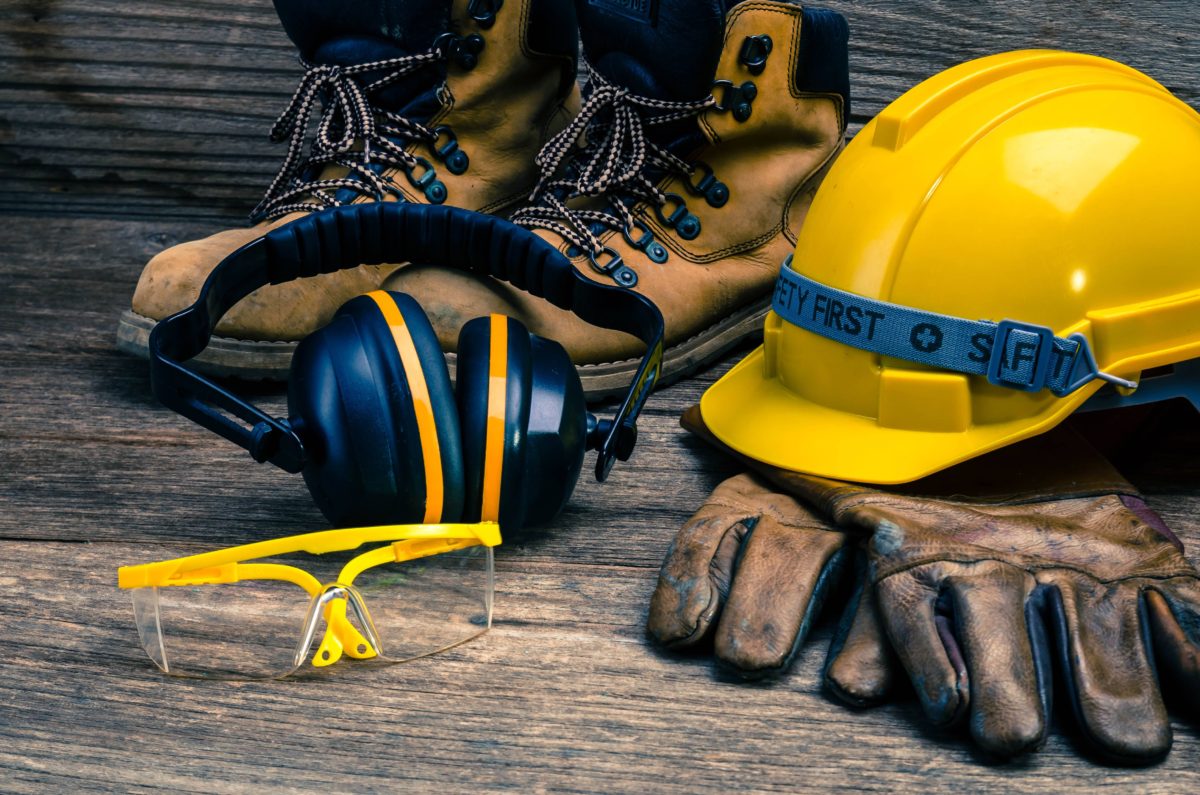 Eye & Face Protection
Hand Protection
Body Protection
Respiratory Protection
Hearing Protection
All employers should ensure that their staff have access to the correct PPE and that they are trained on how to properly inspect and use them. With the correct PPE, the risks of accidents and fatalities at work will be reduced significantly.
6. Labels & Signs
Labeling is a fast way of communicating information. This will serve as a warning against any hazards and would be a quick way of communicating safety practices at work.
All in all, when employees work in companies where they feel safe and protected, their performance and productivity at work is heightened.
Contact us today for your safety training, consultancy and resourcing needs